"To provide a 24 hour 7 day per week service to vendor,
buyer, landlord and tenant, and hopefully do our bit to MAKE
YOUR MOVE as EASY and STRESS FREE as possible"
Cadman Homes Property Specialists in Rugby & Lutterworth
Family run Estate & Letting Agents offering the best property advice in Rugby, Lutterworth and surrounding villages
Want to INCREASE THE VALUE OF YOUR HOME?
Enter your name and email below for a FREE COPY of our "Tricks of the Trade" guide
(as rated 5* on Amazon).
Selling a property?
Award winning customer service and value for money, as well as proven results selling all types of property in the Rugby, Lutterworth, Kenilworth and Leamington area.
Character Homes
Beautiful, bespoke marketing for your individual home. Supported by a 24/7 concierge service.
Letting a property?
We treat your property as an investment that needs looking after. Benefit from Free Inventories and a 24 hour emergency and maintenance phone line.
Houses to buy
Click below for the latest instructions and available properties. Please contact us for any information or to arrange viewings.
Financial Services
Our advisors can not only help you with your property needs, but with your savings, investments and pensions too. If you want a free "mortgage health check" to make sure you're getting the best rates and advice then please contact your local office who can arrange an initial chat either on the phone or face to face.
Houses to rent
Click below for the latest instructions and available properties. Please contact us for any information or to arrange viewings.
Maintenance
For electrical or gas emergencies please call
01788 560 905
Meet the management team
Find out more about our team
Contact us
Do you have a question about property sales, lettings or finance? Or promoting a local event or business?
Local News, Community, Events and more
Stay up to date with the most recent news and updates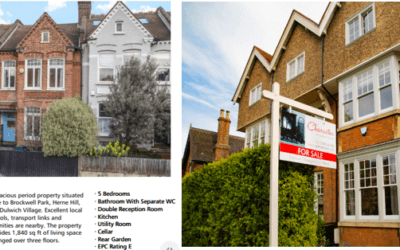 One of these houses is in London, about an hour away from Euston station with three stops on the Victoria Line and costs £1,145,000. It has 1,840 sq ft of space and one reception room. The other is in Rugby, about an hour away from Euston on a non-stop fast train with...
read more
We've recently sold with Cadman. Start to finish extremely professional. Couldn't do enough for us. I've got to give a special mention to Liam, absolutely brilliant, nothing was too much trouble, kept us informed of all developments. You've really made us feel like we mattered throughout.

Kieran Mullin


A Special thanks to Liam Clements over at Cadman Homes. He did an excellent job securing us our new family home. Liam went the extra mile and always kept in touch with any update, and he was very determined to get our solicitors to pull their fingers out and get the job done!

mace dhillon


Fantastic agents with fantastic team! After having no luck selling my property with another local leading agent, I approached Adam at Cadman homes. Within a week and after the first viewing it was sold! The team were professional and knowledgeable dealing with the entire process swiftly. There was minor legal delays as per usual with sales, but Adam kept me updated and informed the whole time. After such a pleasant experience selling, Cadman homes helped me broker a deal for my next property! I cannot commend them enough and look forward to meeting paths again!

valerio grimaldi-plant


A great company to work with. Would recommend to anyone

Paul Hubbins

Something is wrong.

Instagram token error.