What's my house worth?
Find out in less than 59 seconds
And receive our free guide to maximise the
value of your property with our Tricks of
Trade guide rated 5* on Amazon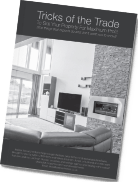 Cadman Homes Property Specialists in Rugby & Lutterworth
Family run Estate & Letting Agents offering the best property
advice in Rugby, Lutterworth and surrounding villages
Selling a property?
Award winning customer service and value for money, as well as proven results selling all types of property in the Rugby, Lutterworth, Coventry and Leamington area.
Character Homes
Beautiful, bespoke marketing for your individual home. Supported by a 24/7 concierge service.
Letting a property?
We treat your property as an investment that needs looking after. Benefit from Free Inventories and a 24 hour emergency and maintenance phone line.
Houses to buy
Click below for the latest instructions and available properties. Please contact us for any information or to arrange viewings.
Financial Services
Our advisors can not only help you with your property needs, but with your savings, investments and pensions too. If you want a free "mortgage health check" to make sure you're getting the best rates and advice then please contact your local office who can arrange an initial chat either on the phone or face to face.
Maintenance
For electrical or gas emergencies please call 01788 560 905
Blog & local news
We like promoting local news, events and businesses. Stay tuned for property market updates and more!
Contact us
Do you have a question about property sales, lettings or finance? Or promoting a local event or business?
Stay up to date with the most recent news and updates
"Just look about you in the place you find yourself in" wrote Thomas Hughes in "Tom Brown's School Days", penned in memory of his time at Rugby School. Arnold Villas, named after the famous head of Rugby School "Thomas Arnold", (who is said to have invented the modern...
read more
"Cadman Homes are a family owned & operated firm with a team of highly trained and experienced estate and letting agents".
Cadman Homes
Estate & Letting Agents
6 Albert Street
Rugby
CV21 2RS
News and Property Updates
Rugby
01788 560 905
Lutterworth
01858 881 484
CADMAN HOMES © 2018 - 2021
DESIGNED BY OXYGEN GRAPHICS