Any estate agent will tell you about typical property buyers' most obvious deal breakers: think location, space, condition, transport links, crime, local schools and so on. But what about the many hidden factors that could make an otherwise keen property buyer reduce their offer – or worse, lose interest in the purchase entirely?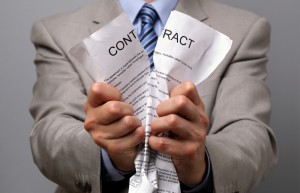 Does having a bad mobile reception matter to buyers more than living next door to a cemetery? What about energy efficiency – it may be a legal requirement but do buyers really take any notice of that Energy Performance Certificate?
SellingUp has conducted an exclusive survey with Populus, one of the UK's leading market research firms, to look into some of the lesser known reasons that potential buyers may be put off entirely, or encouraged to make a reduced offer.
Survey question & summary of results

Populus, on behalf of SellingUp, asked a 1000+ sample of the general UK adult population the following question:
Imagine you are looking to buy a property, and you noticed there was an issue. To what extent do you think each of the following would influence your offer on the property?
Poor/unreliable mobile phone signal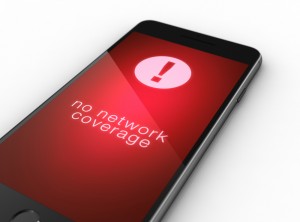 In what is possibly a testament to the modern obsession with being constantly connected, almost a quarter of people (23%) said they would cut off from a property deal if they discovered it had a bad mobile reception. Exactly 30% said they would reduce their offer (17% by a few hundreds pounds, and 13% by several thousand). A bad signal didn't set alarm bells ringing for 10% who were not bothered and would proceed without reservations.
Messy/dirty, badly in need of cleaning
Television 'house doctors' are constantly advising property sellers to de-clutter, tidy up and give their place a thorough clean in order to attract the maximum number of buyers. According to our survey it's smart advice. Almost one in three (28%) of potential buyers said that when faced with a property that is messy and very dirty they would reduce an offer substantially, while 27% would try to get the price down by a few hundred pounds (presumably to cover the cost of a cleaning company and a skip). A mess-averse 15% said they would pull out altogether.
Evidence of pests (e.g. droppings, mousetraps)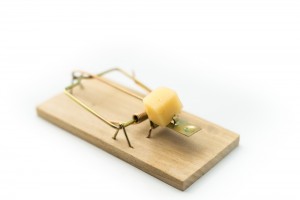 No one likes pests, and potential property buyers are no exception. Evidence of an infestation such as droppings or mousetraps would be enough to send almost half (44%) of buyers scurrying off. Around a quarter (23%) would be inclined to make a substantially lower offer and 16%would drop the price by a few hundred pounds. A mouse-sized minority of 3%would have no reservations in proceeding despite the potential presence of some pesky house guests.
For the full answer to this question and the survey results go to www.sellingup.com.
Reprinted with permission.